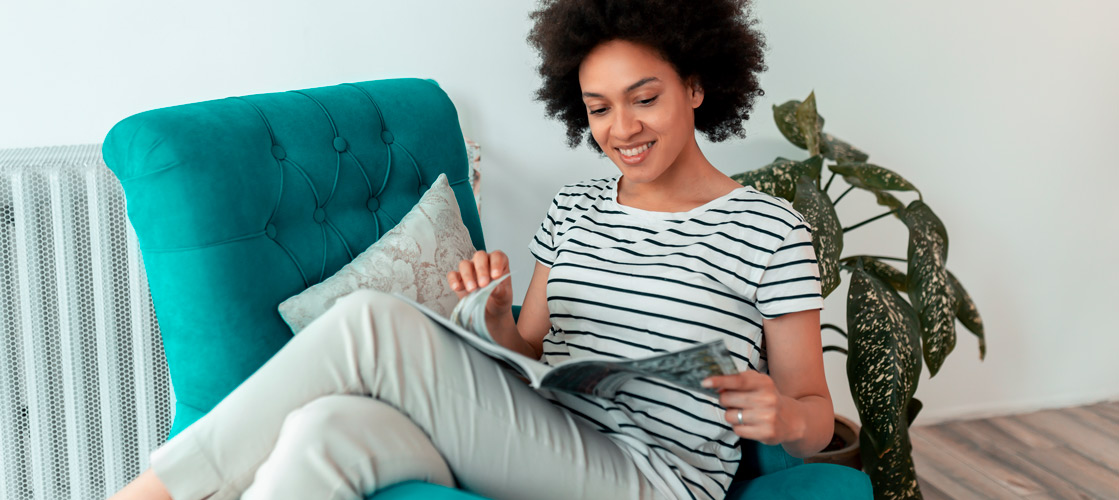 Read the recommendation for Dr Amin Gorgy as a top fertility specialist in Country & Townhouse Magazine
Dr Amin Gorgy has been featured in Country & Townhouse Magazine's 'Little Black Book of Wellness Warriors' as a top fertility specialist for his focus on patient care and a high success rate.
Read about improving accessibility of information and advice surrounding fertility and egg freezing for Black women on POPSUGAR
Following a report by the Human Rights Committee revealing that Black women feel unequally treated under national healthcare, The Fertility & Gynaecology Academy patient Amerley provides a positive account of her experience with fertility testing at our clinic.
Are more companies offering fertility benefits? Read more about this on WIRED
WIRED magazine speaks to Dr Gorgy about the age at which you should freeze your eggs in this article that explores employers supporting staff that wish to freeze their eggs.
Read about one woman's experience of egg freezing with Dr Gorgy in MailPlus
Egg freezing is on the rise, and as one of the fastest-growing fertility treatments, more and more women are curious about what is actually involved. This journalist has her eggs frozen at The Fertility & Gynaecology Academy and recounts her experience.
Egg freezing – what's it really like? Read a real life account in Cosmopolitan
This Cosmopolitan writer details her egg freezing journey at The Fertility & Gynaecology Academy as it happens to give you an honest, unbiased account of what the experience is really like. She talks fertility anxiety, first injections and the cost of egg freezing.
A journalist recounts her experience of a fertility MOT at The Fertility & Gynaecology Academy on Stylist
Journalist Amerley Ollennu, visited Dr Gorgy for a full fertility MOT. In her article, she explains what the process is like, and discusses the things to consider beforehand.
Dr Gorgy speaks to the Daily Mail about some of the issues that women are facing at work when undergoing fertility treatment
Many women are suffering discrimination in the workplace as a result of undergoing fertility treatments like IVF. This article delves into the subject, and Dr Gorgy weighs in, following revelations that some women have been fired for having time off for IVF.
There are many innovations arising in the world of fertility treatment. Dr Gorgy explains the new possibilities for those who want to become parents in the Mayfair Times
Dr Gorgy talks through the exciting advances taking place in fertility, and the possibilities that lie ahead – especially for those who are looking to preserve their fertility with treatments such as egg freezing.
What is egg freezing really like? Rhona recounts her experience at The Fertility & Gynaecology Academy on Get the Gloss
Three women give real life accounts of their experience with the human oocyte cryopreservation (egg freezing) process, including Rhona, whose fertility preservation treatment took place at the Fertility & Gynaecology Academy.
Dr Gorgy clears up the speculation that abortions could have an affect on miscarriages later in life on the Mail Online
Dr Gorgy provides his expertise for the Mail Online to discuss the question of abortions and whether they have any impact on miscarriages later on in life, as presenter Nadia Sawalha, as well as others who have undergone terminations, voice their concerns.
As ovarian reserves decline with age, is it a good idea to get your eggs counted? Dr Gorgy discusses the topic in The Guardian
Seemingly whispered almost daily – a popular question among young women is "should I get my eggs counted?" Dr Gorgy explains to The Guardian that the answer is most definitely "yes". This snapshot into a woman's fertility can only bring greater knowledge and understanding of what is happening, and what to expect.
The number of women choosing to undergo IVF alone is rising. Dr Gorgy puts forward his thoughts in The Telegraph
Dr Gorgy comments on the 'new solo mum', explaining that increasing availability of fertility treatment is providing ample opportunity for women.
Looking to become pregnant? Dr Gorgy talks through 6 methods of improving fertility in Good Housekeeping
If you are looking to become pregnant, there are a few simple life changes you can make to help boost your fertility. In a Good Housekeeping article, journalists turned to Dr Gorgy for some tips and proven advice to up their chances.