The Fertility & Gynaecology Academy's Dr Amin Gorgy hosted a seminar at The Fertility Show 2017 alongside Professor Lesley Regan on reproductive immunology, with a great turn out from attendees.
Professor Lesley Regan is Head of Obstetrics & Gynaecology at Imperial College Healthcare NHS Trust and Deputy Head of Surgery and Cancer at Imperial College London. Her main clinical and research interests are recurrent miscarriage and the development of non-invasive fertility sparing therapies for uterine fibroids.
The pair argued the advantages and disadvantages of reproductive immunology, a theory which suggests that a fetus is rejected by the body due to immune cells in the body. This is a particularly appropriate subject for patients with a history of recurrent IVF failure or miscarriage.
To view the slides from the seminar, please click this link.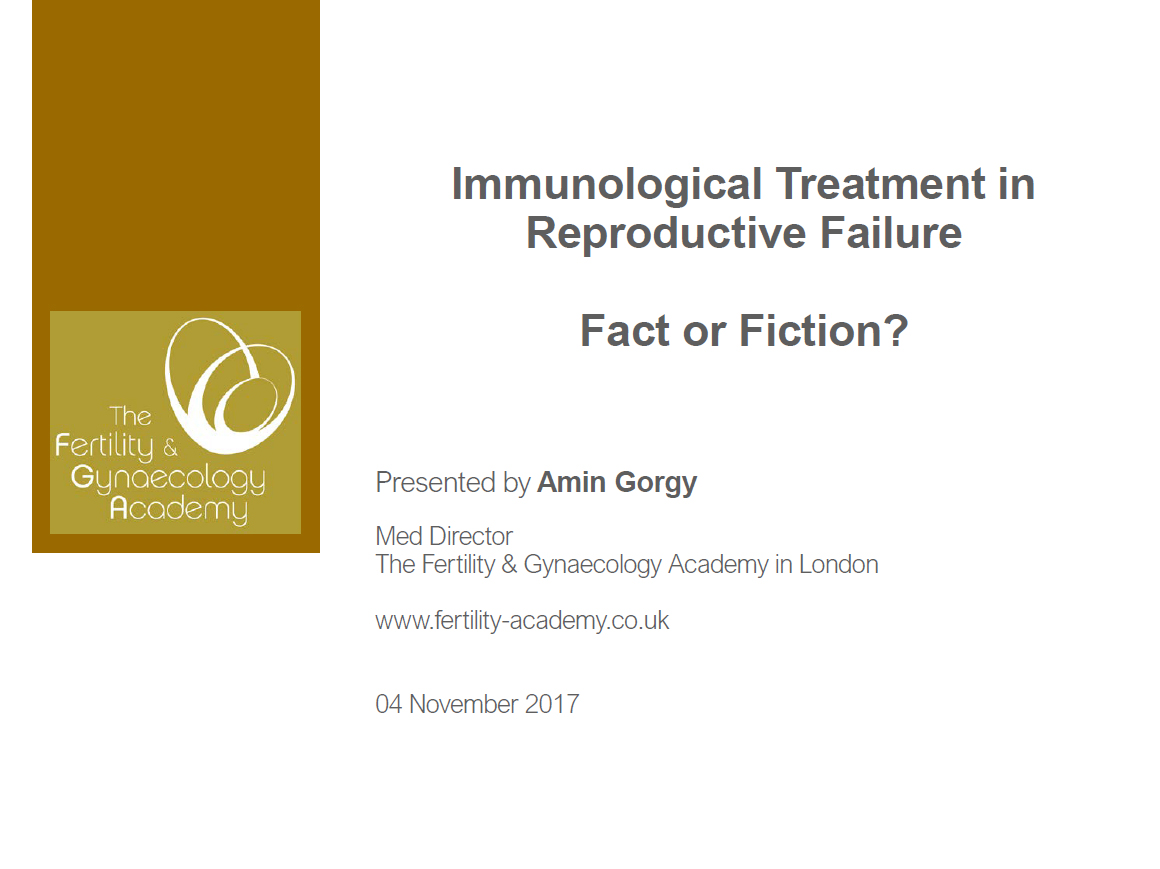 To find out about our success rates, call The Fertility and Gynaecology Academy for a consultation on 020 7224 1880.