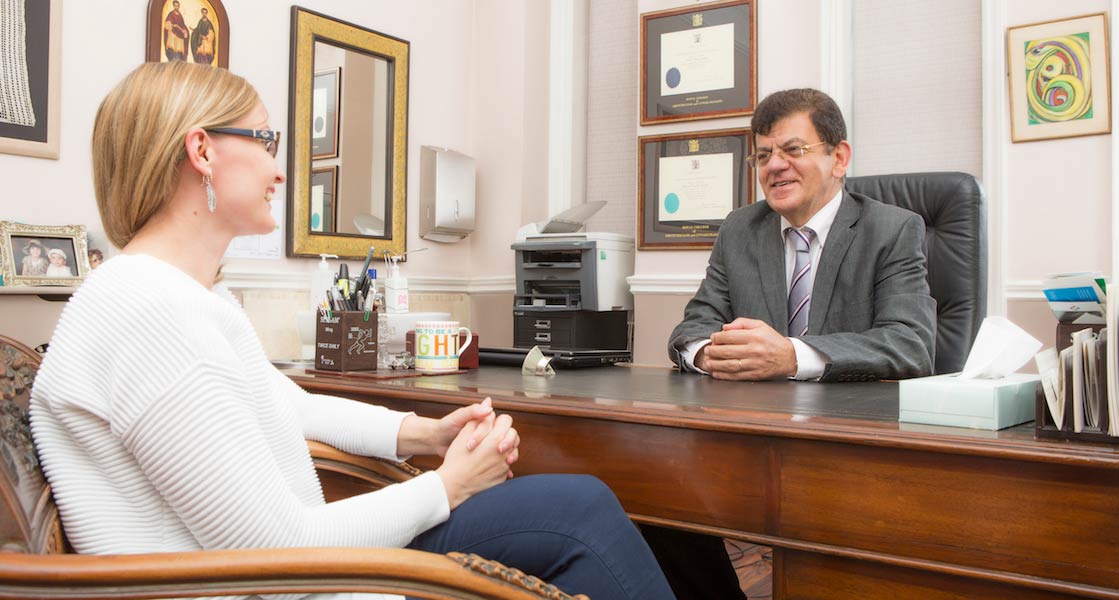 Well done for booking your first consultation – this is an important step to finding a way forward for you. If you are a couple seeking fertility treatment, we would like both male and female partners to attend together, if possible.
According to the Center for Disease Control (CDC) you should seek advice if you:
• Under 35 and have been trying to get pregnant for 12+ months
• 35-38 and have been trying to get pregnant for 6 months
• 39+ and have been trying to get pregnant for 3 months
Arrive Early
You will need to arrive 20 minutes before your appointment to complete the registration form. The male partner may need to give a semen sample for analysis (if already booked in). Male partners are advised to abstain from sex for two to three days (not more than five) beforehand to obtain an optimal semen sample for analysis.

Bring Documentation
Although not necessary, we prefer to have a referral letter from you GP or specialist. You will also be required to bring documentation of all previous investigations and treatment that has been undertaken.
During Your Initial Consultation
The first consultation can take up to an hour. Please be aware that during this time the female and/or the male partner might undergo physical examination. Blood tests and vaginal ultrasound scan may be performed or planned for a later date. During the consultation a personal management plan will be structured for you.

It is vital that during the consultation you feel confident that you understand any issues, and your treatment plan. We encourage you to ask questions during and after the consultation.
If you have any further questions about your initial consultation at The Fertility & Gynaecology Academy, please do call us on 020 7224 1880.